Yikes. Another wonderful book shelved on 'books you won't read before you die'. I'd been told that Pat Flower was these days undeservedly unknown and with that in mind I now have half a dozen on my to-read shelf. And what better time than now, imprisoned by Covid-19, to start?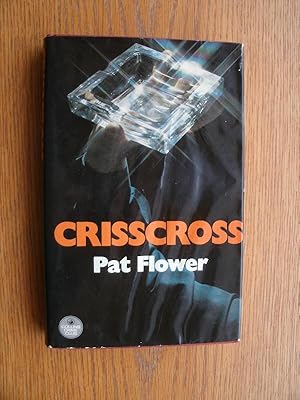 I am not the first person to comment on blogs here that concentrating on reading is a little tricky at the moment. You really want something to lose yourself in and Crisscross definitely fulfills that requirement. Comparing it with Simenon's non-Maigret books and Patricia Highsmith says it all. Ruth Rendell on a good day. She's a highly competent writer who captures that falling apart sociopathic anti-hero perfectly. Loved the mid-seventies Sydney backdrop. Ecology, do-gooders, and bad pottery; ah yes, they were the days.
Looking forward to the rest and highly recommend them to those who are not afraid to read books from the period shunned by so many. Don't think of forty years ago as 'old-fashioned'. Think of yourself as being ahead of the trend, she will most definitely be thoroughly revived sooner or later.
picture sourced from ABE Books